AR COSTRUZIONI MECCANICHE has completed the preparation of the new measuring room which after passing a testing period over the last 30 days is now officially operational. Built in an isolated area and with advanced airconditioning systems to ensure constant temperature, the room was equipped with a Dea Global Silver measuring machine, with a dryer to ensure the best performance in all conditions and an altimeter LH -600 MITUTOYO for vertical micrometric measurements of details.

The new metrology lab
Dea Global Silver measuring machine Performance
The Dea Global Silver measuring machine Performance is characterized by high precision, improved scanning productivity and multi-sensor technology.
With the new machine we can perform high speed scans thanks to optimized handling algorithms, enhanced software and new electronic control. It is suitable for most applications of measuring, from prismatic parts to parts with complex geometry and sculptured surfaces. The multisensor technology offers the appropriate measurement configuration: point-to-point, high-precision scanning or reverse engineering.
The machine is controlled by software with the possibility of inserting a CAD file for the creation of a measurement program. Measurement tracing in mm x = 700 y = 1000 z = 660
Altimeter lh-600 Mitutoyo
L'altimetro LH-600 Mitutoyo Linear Height è uno strumento estremamente preciso che utilizza un encoder lineare in grado di fornire una elevata accuratezza ed un'alta risoluzione . Questo altimetro, oltre a controlli multifuzione monodimensionali, permette misurazioni bidimensionali 2D. Sono possibili misurazioni di altezza, di diametro interno od esterno, perpendicolarità e rettilineità.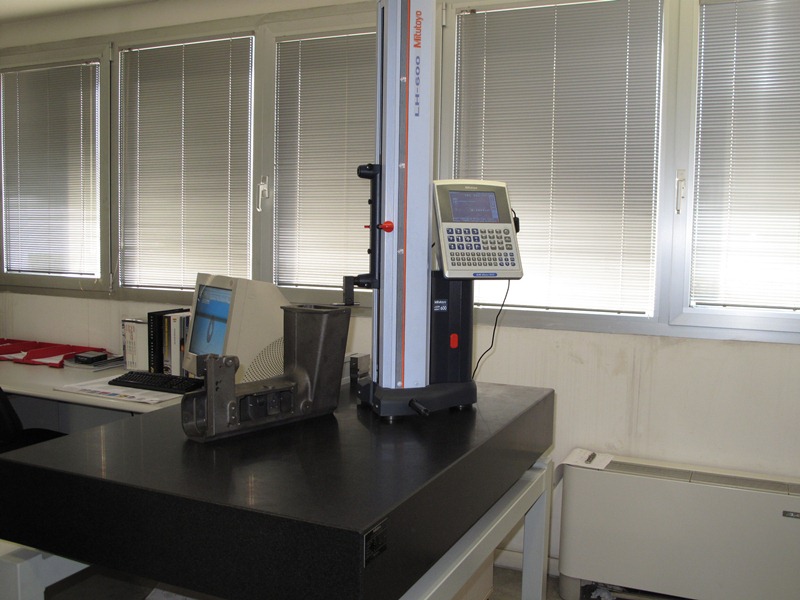 Altimeter for the AR COSTRUZIONI MECCANICHE measuring room for precision vertical measurements